5 Ways to Curb PCOS Weight Gain
PCOS is a condition that affects women of childbearing age. It is characterized by high levels of insulin and androgens, which can lead to weight gain. PCOS can also cause an imbalance in thyroid hormone levels, contributing to weight gain. In addition, PCOS weight gain is often caused by an imbalance in insulin and testosterone hormones. This hormone imbalance can lead to insulin resistance, making it difficult to lose weight. However, you can do a few things to help manage your PCOS and avoid weight gain. The symptoms of PCOS can vary, but one of the most common is weight gain. PCOS weight gain can be caused by various factors, including insulin resistance and hormone imbalances. 
 
Do women get overweight with PCOS? 
The experts say that weight gain doesn't cause PCOS; PCOS can cause unnecessary weight gain. Unfortunately, there are a lot of people that face PCOS weight gain. It can be tough to manage your weight when you have PCOS. However, there are some things that you can do to help manage your weight and keep it under control.  
There are a lot of hormonal changes that happen in your body when you have PCOS. One of the hormones that can be affected is your thyroid gland. The thyroid gland is responsible for regulating your metabolism. If your thyroid gland is not working properly, it can cause you to gain weight. 
If you are struggling with PCOS weight gain, talk to your doctor. They can offer additional tips and resources to help you manage your weight. Having PCOS doesn't mean you have to give up on your dreams of having a healthy body weight. There are medication options available, as well as natural methods like diet and exercise, that can help you reach your goals. 
5 ways to curb PCOS weight gain: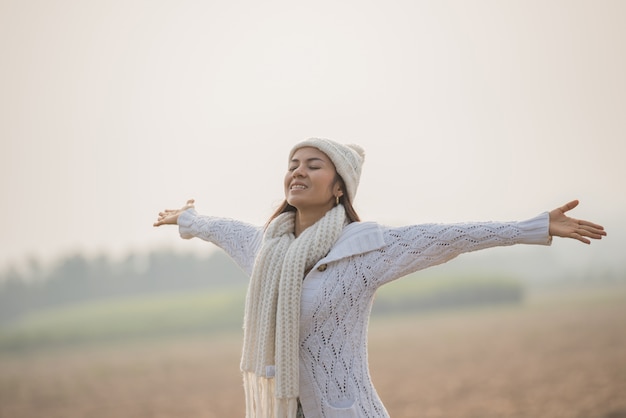 There are several things you can do to curb PCOS weight gain. One of the most important things is to eat a healthy diet. Eating healthy foods helps to regulate your blood sugar levels and keep your insulin levels under control. You should also avoid foods that are high in sugar and saturated fat. 
Eating a healthy diet that contains nutrients like protein, vitamins, and healthy fat and maintaining a regular exercise routine is essential for managing PCOS. In addition, eating a diet high in fiber and low in refined carbohydrates can help regulate insulin levels and prevent weight gain. Exercise is another vital way to help control your weight. It helps to burn off excess calories and promotes insulin sensitivity. Regular exercise helps maintain a healthy weight, lower testosterone levels, and reduce insulin resistance. You can also include healthy protein supplements in your diet. 
1) Reduce caffeine intake:  
Sipping cappuccinos is the biggest enemy for women with PCOS. This is because caffeinated drinks can increase the hormonal imbalance in the follicular phase of the menstrual cycle. Caffeine can heighten the feeling of hypoglycemia because it decreases blood flow and increases glucose use in the brain. Many women with PCOS contain complaints about gastrointestinal and bowel issues. Coffee intake can worsen the situation and cause acidity. 
2) Reduce your carb intake: 
Lowering carbohydrate consumption can manage insulin levels and regulate weight gain. But unfortunately, more than 70% of women struggle with insulin resistance (a condition where your cells stop recognizing the effects of insulin hormone). Insulin is responsible for blood sugar management and energy storage. In PCOS, the insulin stops functioning properly and stimulates weight gain. 
3) Eat fibre-rich food: 
Eating fibre-enriched food options is recommended in most types of diet because fibre keeps you full for a longer time. The recommended daily intake of fibre for women is 25 grams per day. Higher fibre intake is also linked with lower insulin resistance and burning belly fat. 
Food options: 
-Pear

 

-Strawberry

 

-Avocado

 

-Apples

 

-Raspberry

 

-Bananas

 

-Kidney beans

 

-Brussel sprouts

 
4) Infuse protein drinks and food: 
Protein intake plays an integral part in reducing PCOS weight gain. Protein is the building block of the human body. Higher protein intake helps with weight loss, immunity systems, and energy and reduces stress and anxiety. In addition, protein helps PCOS by curbing unnecessary cravings, especially if you have a sweet tooth.  
Protein food options: 
-Almonds

 

-Cottage cheese

 

-Greek yoghurt

 

-Lentil

 

-Quinoa

 

-Pumpkin seeds

 

-Peanut butter

 
You can also infuse plant-based supplements like andMe's PCOS and Protein drink. The PCOS drink benefits by regulating the period cycle, reducing excess androgen secretion, and hormonal acne. On the other hand, protein drinks boost immunity and energy and help burn belly fat. 
5) Reduce stress level: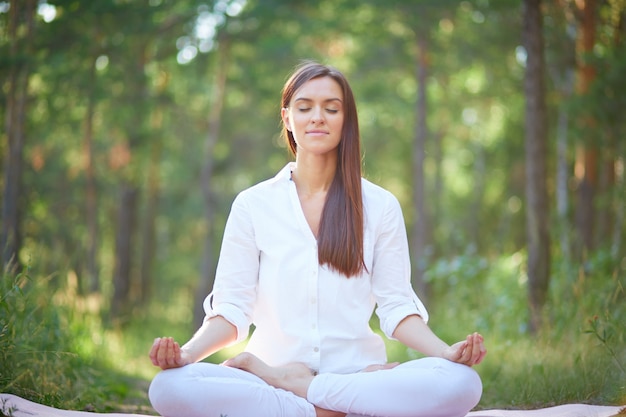 Stress is your biggest competitor. In this fast world, we all stress about little things. In this situation, the human body secretes cortisol or stress hormone that hinders the functioning of estrogen. Some tips to reduce stress levels: 
-Exercise and meditation

 

-Asking for help

 

-Engage in productive activities

 

-Maintain a journal