A Busy Woman's Guide to Managing COVID
[article]
So, by now you have seen a lot of articles on how to manage through the CoVID19 lockdown time. "How to make the best use of the down time", "How to be more productive", "How to workout?" etc etc etc.
But what if you have gotten busier after the lockdown? Leave alone "me" time, you have no free time now and are frustrated to be locked within the 4 walls of your home, either dialing into incessant zoom calls or managing the family work load.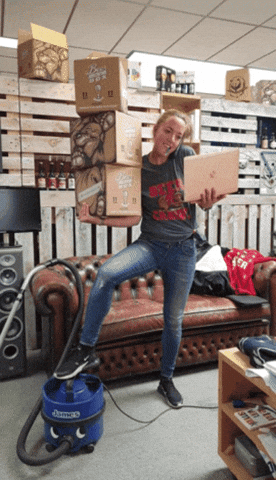 Well, you are not alone! Because most of the women here at &Me, feel what you are going through & have some ideas for you!
1. Make music and headphone your friends
What you are feeling is a need to disconnect from the house routine. You want to go out to a restaurant for a dinner date with family, you want to take a summer vacation, You want to go out for a walk, but can't.  

One trick that has worked for us, is headphones music. While you are cleaning, or while you are cooking, just put on some headphones and listen to your favorite tunes. Start dancing if you want. Be transported to the places or memories that you would like. And just like that, you switched your mind.
2. Adopt the 80:20 rule in cooking and cleaning
In business there is a very good rule for driving efficiency called the 80:20 rule.  It asserts that 80% of outcomes (or outputs) result from 20% of all causes (or inputs) for any given event. How about we apply that to our household work? 

Do deep cleaning on 1 day a week, and light dusting on weekdays will probably suffice. The house will be 80% clean, while you spent only 20% of your energy. 

Do fancy cooking for one day a week or one meal a day, and make one pot colorful meals like and smoothies for others. Eat fresh fruits and cut summer vegetables for snacks. Have handfuls of nuts to keep hunger pangs away. Not all meals have to be elaborate. It will give rest to your digestive system and free up time for yourself.
3. Bed Time spa routine
That feeling of fresh skin after a spa can lift up every mood and wash the day's stress away. 



We highly recommend that you take 15min out before you go to sleep for a nighttime skin care routine. Start with washing your face with a cleanser, spray on a toner and put on a mask for the next 10 min. Use a sheet mask if you have one or

make your own DIY mask

.

Listen to music or read a book while you have your mask on!

Pro Tip: 

Use a moisturizer at night that can keep your skin hydrated. I use a thin layer of glycerine or Vaseline (available in all pharmacies right now) and it works wonders by the time morning comes!
4. Learn to Say "No"
Do you know that our mind is not designed for multi tasks? We feel as a woman we are good at it and can most probably do it, but it causes anxiety in the mind. 

And now, Far from slowing down while working from home, many of us have pushed ourselves into even more demanding schedules. We feel compelled to conquer the coronavirus crisis by accomplishing more than we are usually satisfied with.

INSTEAD's professor of organizational behavior Gianpiero Petriglieri calls it "panic working".

It's ok to say No and sometimes let us say no. You don't have to do all the chores and live to everyone's expectation when you are constrained of time. If morning is cooking time, say no to that zoom meeting and repurpose your schedule.

You will find more peace and confidence. It is truly important that you take care of yourself, nourish yourself and find some moments of calm, so you can extend your true support to others around you, who need you.
[/article]