Morning Rituals to Prevent/cure Hypothyroidism
Thyroid disease is one of the most common conditions in the world. The thyroid gland produces essential hormones for normal body function and development, including growth and metabolism. The thyroid gland is located in the neck, below the voice box and above the collarbone. It's a butterfly-shaped gland that sits on top of a short stalk, like a bit of head sticking out of your throat. 
If you have thyroid disease, your thyroid may produce too much or too little hormone. Too much hormone can cause hyperthyroidism (excess thyroid activity) or hypothyroidism (underactive thyroid activity). Too little hormone can cause hypothyroidism (underactive thyroid activity). 
Hypothyroidism is the most common endocrine disorder, affecting about 42 million Indians. When your thyroid gland doesn't work right, it can cause symptoms like weight gain, fatigue and depression. A hypothyroidism diagnosis can be difficult because the symptoms look like other conditions, such as Type 2 diabetes, depression or food allergies. 
Hypothyroidism can cause symptoms such as: 
-Tiredness or fatigue

 

-Weight loss or gain despite diet and exercise

 

-Muscle weakness

 

-Constipation or diarrhoea

 

-Anxiety, irritability and depression

 

-Increase sensitivity of cold

 

-Dry skin

 

-Inflammation

 

-Feeling sweaty at midnight

 
Causes of hypothyroidism: 
One of the most common causes of hypothyroidism is an insufficient intake of iodine. The thyroid gland needs iodine for the healthy production of hormones; without it, the gland becomes infertile. This can be a problem because iodine is found in certain foods but is removed from others during processing. 
Here are morning rituals to prevent or cure thyroid problems: 
Drink enough water on an empty stomach:  
Hypothyroidism can reduce the number of calories burned during exercise. Be sure to drink plenty of fluids after exercising or throughout the day to stay hydrated and improve your metabolism. 
Avoid caffeine in the morning: 
Caffeine is a stimulant that can cause anxiety and insomnia for people with hypothyroidism or other conditions that affect the thyroid gland. Caffeine is also linked to increased heart rate, blood pressure and cortisol levels (a stress hormone). Avoid caffeinated beverages in the morning so you can get a good night's sleep without being disturbed by insomnia or excessive stress from caffeine use. Replace your cappuccinos with a cup of hot and steaming herbal tea, like andMe's Thyrodiet Tea. This plant-based tea contains chamomile and Ashwagandha that helps balance your TSH level and reduce significant thyroid symptoms in women. 
Don't skip medication: 
If you're taking medications for hypothyroidism, don't skip them in the morning because this could cause side effects or other problems that affect your health over time.  
Wake up early: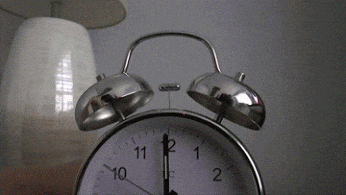 If your thyroid is underactive, you may find it challenging to get out of bed at first. Your brain needs time to adjust, and your body needs time to prepare for the day. While it's normal for some people to have energy in the morning, others need a little extra help getting up and going.  It's easy to fall asleep in the evening. However, it's not easy to wake up early in the morning. It requires a lot of self-control and discipline. The most important thing is to wake up simultaneously every day, even on weekends and holidays. Waking up early will help you get more done during the day. You'll also feel better and more energetic than if you wake up late. Getting enough sleep is a vital part of managing hypothyroidism. If you're having trouble sleeping, talk with your doctor about how much sleep you need each night and whether any supplements may help you get more restful sleep. 
Reduce screentime in the morning: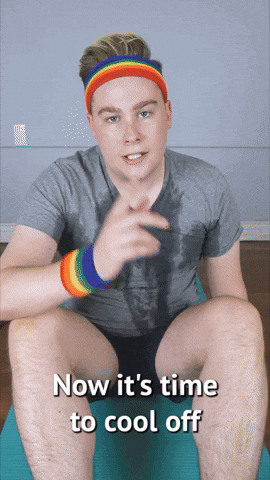 The screen time we take in a day can be as much as 1.5 hours per day. This is more than most people think, and it can be hard to fit everything into our busy schedules. If you want to reduce your time on your phone, computer or other screens at night, try using a timer to limit how long you spend each day using those devices. Also, try setting the alarm on your phone so that when it goes off in the morning, it reminds you that it's time to stop using your phone for a while.  
Fuel your body with a healthy heavy breakfast: 
The best way to get going in the morning is by eating a heavy breakfast before you start your day. This will give you energy and also help prevent hunger pangs throughout the day. Also, ensure you eat a high-calorie breakfast so you don't feel hungry later in the morning. A big breakfast can help you feel full, leading to better sleep later. You should eat something high in protein (like eggs or meat), along with a source of carbohydrates (like bread or cereal). It's also important to drink plenty of water first thing in the morning so your stomach is full and you won't need as much food later in the day. 
Things you can eat for breakfast: 
-Low-fat milk

 

-Greek yoghurt

 

-Cheese (in moderation amount)

 

-Eggs

 

-Cereals with some berries

 

-Brazil nuts

 

-Avocado toast

 

-Oatmeal

 

-Apples

 
Things you should avoid: 
-Cruciferous veggies (Spinach, kale, broccoli)

 

-Brussel sprouts

 

-Tofu

 

-Soy milk

 

-Sugary foods (Donuts, cookies)

 

-Gluten bread