Why Protein is Essential in Lactation Period?
Can breastfeeding moms drink protein shakes? 
Protein shakes are high in protein, and they can be used to replace a meal or snack. They can also be used as a supplement to a low-protein diet. 
Some people believe breastfeeding moms should not consume protein shakes because they might have some ingredients that could harm the baby. However, this is not true because many of these drinks are lactose-free and soy-free, so that they won't contain any milk products or soy. Some nutritionists recommend using these drinks as an alternative to other unhealthy snacks like chips or candy bars. In the past, it was believed that protein shakes were unsuitable for breastfeeding moms. However, many new studies show that they are safe to consume. Protein shakes can be a good source of protein for breastfeeding moms who want to lose weight. They are also a good way to build muscle mass and strength.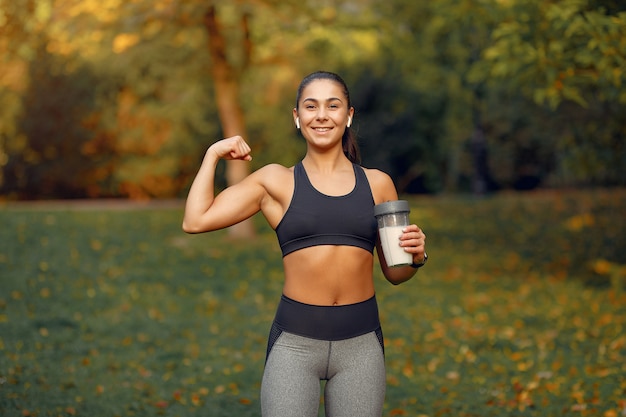 Protein shakes are a great way to get the adequate nutrition (20-30 grams of protein) you need in your diet. However, many people are hesitant to drink them because they think it will make them lose weight. The truth is that drinking protein shakes won't make you lose weight. Instead, they can help you gain muscle and stay healthy while breastfeeding. If you're a breastfeeding mom who wants to drink protein shakes, it's essential to talk with your doctor before starting any new diet or exercise routine so that they can monitor your progress and ensure that everything is going well.  
Does protein increase breast milk supply? 
This is a question that many breastfeeding moms have asked themselves. The answer to this question is more complex than you would think. Many factors can affect breast milk supply, including how much milk the mom produces, how often the baby nurses, and what other foods the mother eats. The most important thing for mothers to remember is that they should drink plenty of fluids and eat a healthy diet to ensure that their body has all the nutrients it needs to produce breast milk. The best ways to increase breast milk supply are by getting enough rest, eating healthy, and drinking adequate water. 
Protein is a vital nutrient for breastfeeding mothers. It is needed to build and maintain healthy muscle tissue, which in turn helps to increase breast milk supply. The protein content of breast milk increases by about 1% for every 3 grams of protein consumed by the mother, so it's important that moms-to-be get enough protein in their diet before and during pregnancy and nursing. Here are some high-protein food options that you can have while breastfeeding: 
-Almonds

 

-Cottage Cheese

 

-Greek Yoghurt

 

-Lentil

 

-Dairy products

 

-Quinoa

 

-Pumpkin seeds

 

-Corn

 

-Broccoli

 

-Oats

 
You can also try having plant-based supplements, like andMe's Lactation booster and women's protein combo. The lactation booster contains Ayurvedic ingredients like Shatavari and Fenugreek, which are natural breast milk enhancers. On the other hand, plant protein contains pea protein ad moringa that improves body energy and muscle thickness. All the supplements are 100% vegan and preservative-free, so it has no side effects on the skin. 
Is it safe to drink whey protein while breastfeeding? 
Many people have been asking this question, and the answer can't be totally "Yes or No".  
Whey protein is safe for breastfeeding mothers. It does not contain harmful chemicals or hormones that would be passed on to the baby. Whey protein is a good source of calcium and protein, both significant for breastfeeding mothers. It can also help with weight loss and muscle growth, which makes it a great supplement to take while nursing. It is safe to drink whey protein while breastfeeding. Whey protein contains all the essential amino acids, and these amino acids can help with mom's milk production. The only thing to be careful of is that you don't overdo it with whey protein and milk consumption because this can lead to an excess in calories, which may cause weight gain or lactation problems.  
There are certain exceptions in drinking whey protein; try to avoid it if your body is sensitive to stomach bloating. Whey protein is a protein that is found in milk, and it can be found in breast milk as well. It is safe for the baby to drink whey protein while breastfeeding, but it depends on the amount of whey protein the baby has consumed. If you are consuming whey protein for fitness purposes, it's safe for your baby to drink it while breastfeeding. However, if you are drinking whey proteins for medical reasons, consult your doctor before taking action. 
However, whey protein can also create discomfort if your baby is lactose intolerant. Whey protein is a dairy product that is made from milk, and it has lactose in it. Lactose is a sugar found in milk, and it can cause stomach upset, gas, and bloating when consumed by someone who is lactose intolerant. If you are breastfeeding, your baby will be consuming milk containing whey protein and lactose. This can be problematic because your baby might become uncomfortable and have digestive issues with the lactose in its diet.