UTI After Sex: Causes and Prevention Tips
Sex is a great way to eliminate tension and stress but it can also lead to urinary tract infections (UTIs). For women, this happens because the urethra is shorter in length than in men. This means bacteria are more likely to enter the opening and cause UTIs in women than men. UTIs are very common, and about one-third of women experience at least one every year. A Urinary Tract Infection can become chronic if left untreated and lead to severe complications. These include kidney damage and even kidney failure if left untreated for too long. 
A UTI, however, is easy to spot because bacteria cause it in the area around the anus. In men and women alike, these bacteria may enter through sexual contact with an infected partner. The urethra is the tube through which urine exits the body from the bladder. In women, this tube is short, making it quicker and easier for bacteria to enter into it and cause a UTI. The bacteria that cause a UTI to live in the area around the anus. Sex can shift bacteria toward the front. From there, it's just a short hop up the urethra into the bladder, where it can multiply and cause a UTI. 
Causes of UTI after sex: 
UTIs are more common in women than in men. This might be because of anatomical differences between men and women or because bacterial strains are more likely to infect women's urethras because of the anatomy of their urinary tracts. 
Just by looking at your pee, there is no way to know for sure if you have a UTI. A UTI can cause symptoms like cloudy or discoloured urine, a strong urge to urinate, burning during urination, and pain or discomfort when urinating. Women with a history of recurrent UTIs may experience lower urgency or frequency of urination with increasing irritation from the infection.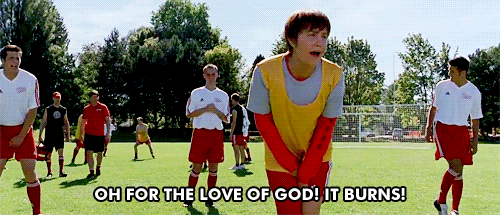 Most UTIs are caused by bacteria that are commonly found in the urine. The bacteria can be passed on through sexual contact and vaginal fluids. The most common UTI is caused by E. coli, which can be passed on during sex or vaginal fluid. However, you can also get an E. coli UTI if you have a urinary tract infection (UTI) before having sex with someone else or if you have a UTI after having sex with someone else. 
 If you have an E. coli UTI, it usually lasts less than 24 hours. However, you may feel you have to urinate often and have burning pain when urinating — these are signs of infection in your urinary tract, not a urinary tract infection (UTI). 
So how can you know that you have UTI? 
A gynecologist doctor will be able to diagnose a UTI based on physical exams and urine tests such as urine culture (cultured urine) and urine microscopy (looking at cells under a microscope). So, if you are experiencing any of the following symptoms of UTI make a proper doctor appointment. 
-Pain or burning sensation while peeing

 

-Frequent urge to pee

 

-A strong and foul smell in the urine

 

-Blood discharge (sometimes)

 

-Lower abdominal and back pain

 

-Discomfort while having intercourse

 

-Shivering and fever

 
 
How to prevent UTI after sex? 
After sex, it's crucial to maintain your partner's sexual health by staying clean and sticking to the rules of safe sex. This includes: 
-Using a condom every time you have sex. Keep condoms in a cool place, such as your glove compartment or refrigerator, until right before use.

 

-Washing your hands before and after having sex

 

-Don't douche or use other vaginal products after having sex of any kind.

 

Wash your genital areas with soap and water before and after intercourse.

 
-Also, wash with soap after using a washcloth to wipe up semen or vaginal fluid.

 

-Don't share personal items like toothbrushes, razors, or toothpaste with your partner — especially if one of you has a vaginal infection or urinary tract infection (UTI). This can spread bacteria between partners. If this happens, stop using all shared items immediately until all symptoms abate.

 

-Clean your vagina from front to back after sex. 

 

-Urinate before and after intercourse; it will help flush out toxins from your system. 

 

-Stay hydrated; drink adequate water.

 
-Use a lubricant to avoid friction during sex.

 

-Avoid using the diaphragm or spermicide.

 

-Avoid wearing tight-fitting underwear; the sweat can stimulate UTI and yeast infection.

 

-Clean and sanitize sex toys. (If you use any)

 
Can you treat UTI at home? 
The UTI treatment depends on the seriousness of the condition. Visiting a doctor would be the primary thing to do. You can try having andMe's cranberry juice for UTI. This unsweetened cranberry drink contains no added chemicals or preservatives. Cranberry contains a substance called proanthocyanins that flushes out the UTI toxins from the urinary wall. Some of the other home remedies are: 
-Stay hydrated; drink plenty of fluids.

 

-Frequent urination helps flush out toxins. 

 

-Eat gut-friendly probiotic-enriched food like yoghurt, Apple cider vinegar, buttermilk, etc. 

 

-Eat Vitamin C-enriched fruits.