Tips to Take Care of your Genital Hygiene
Genital hygiene is an essential part of preventing sexually transmitted diseases. In their early years, young girls should be taught to perform genital hygiene with their mothers. For adults, genital hygiene should be practised daily with an empty stomach and after urination. It is not only about keeping yourself clean but also about protecting your partner and children from sexually transmitted diseases and even urinary tract infections. Cleaning your genital area is vital because it can help reduce the chances of infection and make you feel more comfortable. The vagina has a pH level that is slightly acidic, which means that it's not an ideal environment for bacteria to grow in. 
Why is genital hygiene important?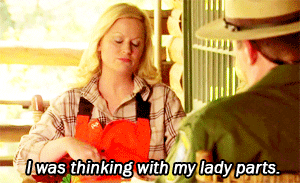 Genital hygiene means taking care of the genital area and preventing infections and diseases. This is especially important when you have sex with someone other than your spouse or sexual partner. You should also ensure that you have safe sex with your partners, as this is the most effective way to prevent STDs and unwanted pregnancies. When you clean yourself regularly, you're reducing the number of bacteria that builds up on their own. Don't be afraid to use soap and water — it's better for your body than other products like wipes or antiseptics. Make sure to wash after using the toilet and before getting dressed. 
Tips for maintaining genital hygiene: 
The first step to good genital hygiene is knowing what you can do to help yourself. We've put together a list of some tips that will make you feel more comfortable and confident in knowing how to take care of your genital hygiene: 
-You can start by washing your hands with soap before and after you pee and before and after changing diapers on others' children. 

 

-You should also avoid touching your penis or scrotum unless it has been appropriately washed with soap and water. 

 
-If you know for sure that there are no germs around that could cause an infection in your body or harm others by transmitting an STD or other sexually transmitted disease (STI).

 

-Use a soft-bristled toothbrush. This helps remove dead skin cells from the vulva area and keeps it clean and smooth.

 

-Wash with warm water and soap daily or at least twice daily when you have an active infection or rash.

 

-Avoid using harsh cleansers such as baby wipes, aloe vera gel, or alcohol-based products because they can cause irritation and dryness. 

 

-Practice safe sex by using condoms every time you have sex, even if your partner doesn't have any symptoms of UTI. 

 
-One of the primary causes of UTI is not cleaning the vagina after intercourse. Try to pee before and after sex and wipe your vagina from front to back. 

 

-Remember that vagina is a self-cleaning organ. Avoid douching or using synthetic fragrances in your vagina; it can cause yeast infections. 

 

-Wear cotton and breathable underwear. Lace, net or any other fabric can cause itchiness and irritation. 

 

-Rinse undergarments with a plant-based cleaner that contains no harsh chemicals. Even fabric softeners or enzyme-based cleaners are recommended to avoid. 

 

-Avoid wearing thongs. 

 
-Use menstrual cups or tampons instead of sanitary pads. 

 

-Don't scratch or itch your vulva.

 

-Avoid wearing nylon pantyhose or panty girdles. It traps heat and -moisture and makes your vagina a breeding ground for microorganisms. 

 

-Avoid feminine products like vaginal cleansers, yoni steams, sprays, deodorants, talcum powder, bubble baths, scented oils, bath salts, etc.

 
Home remedies: 
Most experts recommend Cranberry juice to prevent and cure UTI. Cranberry contains a compound called proanthocyanidins that helps flush out the bacteria from the urinary tract. Ensure the juice is unsweetened and chemical-free, like andMe's cranberry juice for UTI. It's toxin-free, vegan, and contains no harsh chemicals. Take two bottles if you are recovering from UTI, and take one bottle for prevention. 
Lemon leaves: 
Lemon contains an active compound called "Limonene", an anti-biotic, anti-septic, and anti-allergic ingredient. Lemon leaves also help get rid of foul odour. Boil a couple of lemon leaves and cool down the mixture. Then, strain and wash your vagina with it once a week. 
Aloe vera gel: 
There is almost no skincare problem in this world that can't be dealt with by aloe vera gel. It's like one of those "know-it-all" people in your class. Instead of using any commercial product, you can use fresh aloe vera extract from the leaves. First, cut the sharp rinds of the leaves and also the yellow layer inside. Then, extract the gel and cleanse it properly before using it. Aloe vera gel wash also helps reduce vaginal dryness. 
Yoghurt: 
One of the most effective ways to keep your vagina healthy is by using probiotic-enriched products like yoghurt. It helps cleanse and hydrates the vagina and reduce odour. Instead of using it as a wash, we recommend including yoghurt in the daily diet.