5 Ways to be Productive and Healthy During COVID-19
[article]
The COVID19 pandemic has forced over a third of the world's countries into lockdown. No other event in the past has created such a global impact. 
The Indian government has declared a nation wide lockdown under Section 144, till April 14th 2020. It is the best measure to contain the spread of the virus. With the number of cases on rise in India, there is a likelihood of the lockdown extending further. The authorities have placed restrictions on movement domestically and internationally. 
Social distancing and self quarantine have  become a necessity to help flatten the graph of the soaring number of cases with time in the country. Companies have requested employees to work remotely or Work From Home to comply with the new restrictions on movement and gatherings of people.
Now, many thought that working from home would be easy, thinking about the amount of commute time we would be saving. A lot of us expected it to be very productive, giving us time for both work and rest. More time for family, right? 
But, it has turned out to be the total opposite of it for many. 
It has been nothing but challenging to figure new routines, feeling imprisoned within four walls of our homes. It has also been emotionally draining for those who are alone and far away from close family and friends.  
Here are 5 things one can do to help them tide over these difficult times:
Meditating: 5 - 30 min to bring calmness and centering the mind  

Create a routine: Like a regular work day

Split tasks: Share the burden of household chores

Learn something new: Your time to discover your creative side or skill-up for work

Be kind to yourself
1. Meditating: 5 to 30min to bring calmness and centering the mind:  
We are sitting in front of our screens all day with work and also being bombarded with live updates related to the rising number of CoVID19 cases and deaths. 
Taking in all this social media and news all day can be stressful. One should take a break from their screens and set aside at least 5 to 30 mins at a specific time of the day to meditate.
Meditation and simple breathing exercises relieve anxiety and stress. If you are new to it you can download meditation podcasts or applications that will guide you through it. Headspace is a great app for beginners!
2. Create a routine: 
Many of us feel that there is no need to wake up ahead of time to commute and report to work on time. But being self disciplined and productive at home can be a challenge for many.
Establishing a solid work from home routine is important to be productive and reduce stress. Wake up, shower, get dressed , eat your meals and report to work the same way you would on regular work days. 
A lot of people get too comfortable working from their beds or couches. This can ruin your posture and can also make you lethargic. Separate your work and rest spaces. The bed is only for sleeping  
Ensure you have a desk and a chair or create a separate space that you can work at everyday. 
3. Share tasks: 
There are a lot of families in the country who have been reliant on domestic help to run their households. This CoVID19 situation has forced them to become self-sufficient in that aspect. 
How does one find time to keep their homes organized and take care of children in the middle of completing office assignments? 
If you are living with your family or sharing your space with someone else: Break the traditional roles and get everyone to share the responsibility of doing the dishes, cleaning the house,cooking or laundry. Get children also involved in helping with tasks. 
If you are alone, try and finish small tasks then and there like not letting utensils pile up in the sink  and washing dishes right after every meal, setting aside a specific day for cleaning and laundry.
4. Learn new things: 
There is no limit to the creativity of the human mind. There is no dearth of new ideas with many being shared widely on social media. We have listed a few of them below:
Become a chef: Get into the kitchen, look up recipes, explore your creative side and satisfy those taste buds.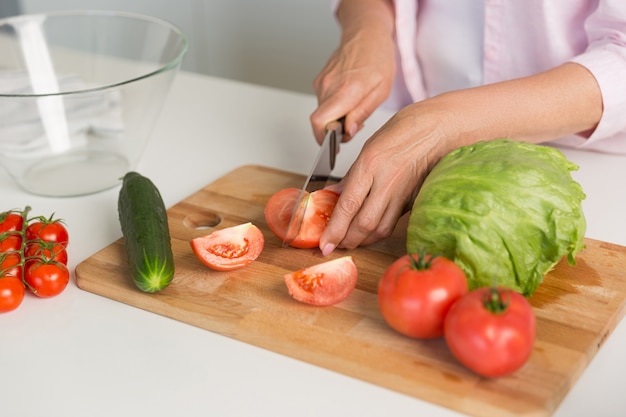 Reconnect with friends and family: Organize fun activities like Skype karaoke and game sessions. Download HouseParty app if you have not already!
Take an online course: There are a lot of schools across the world that offer online courses with certifications that one can take to skill up for work or for general knowledge. Always wanted to learn game theory, how to shoot ads, read more about nutrition?
21 day challenge to make a habit change - improve your diet/eat healthy or workout routine.
You can also try and incorporate an exercise routine. Do yoga, jogging, or follow a workout routine on Youtube to create a class like atmosphere at home. If not, pace in the house while you take breaks from work.
5. Be kind to yourself: 
These are not easy times. And this might not end very soon. Researchers across the world are racing against time to find a vaccine or drug to fight CoVID19 virus as the number of cases continue to rise. 
We are anxious about the future - our lives, our jobs, our studies. The whole world is on an emotional high now. Everytime you feel overwhelmed thinking about it, remember that it is okay to feel like this. Your anxiety and emotions around this situation are valid. The whole world is going through the same. 
Meanwhile, pull your energies together to look for the positives. Practice gratitude. Be kind to yourself and most importantly be grateful that you are safe. 
Further, use this time to understand the human body, and your own selves better. Learn what the body needs, what makes it vulnerable and how we can eat / do / think right. Use this time to craft a better version of yourself. So that you come out as a stronger and better you!
Do you have any fun or interesting ways to survive a lockdown? Do share your ideas in the comments below. Till then feel free to read &Me's blog on more health tips.
[/article]
[youmaylike_prod]skin-care-drink,goslim-fitness-drink[/youmaylike_prod]