PCOS diet: All you need to know!
[article]
Polycystic Ovaries Syndrome is one of the most common health problem faced by menstruating women. It is a complex condition which involves enlargement of either one or both ovaries. Women with PCOS generally have multiple cysts on their ovaries which are caused by an overproduction of the hormones called the androgens.
Some of the most common symptoms of PCOS include:
1. Irregularities in the menstrual cycle
2. Excessive hair on face and body
3. Acne and skin pigmentation
4. Weight gain
5. Hair thinning
It is advisable to visit your OBGYN when you notice any of the above mentioned symptoms and get your tests done. While medical treatment can help you deal with the symptoms, research suggests that lifestyle and dietary changes can go a long way in managing PCOS. We have curated a quick and compact list of food items that you must include and avoid in your diet to maintain hormonal balance in women and manage PCOS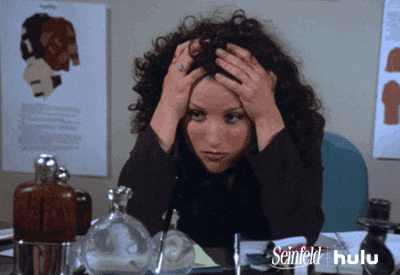 Foods to add in your diet

1. Leafy greens:
Eating your greens is always a great decision. They are rich in all the right nutrients and are low in calories. This makes them ideal for weight loss, while not compromising on the nutrition! Hence, don't forget to particularly include green leafy vegetables like kale or spinach ad they even contain high levels of Vitamin B. This vitamin helps you manage so many PCOS related symptoms like irregular periods, insulin resistance, hirsutism (excessive growth of hair). 
 2. Healthy fats:
Contrary to popular belief, fats are not you enemies! You can include healthy fats in your diet as they are a source of the essential fatty acids. Fatty acids are one of the key components in the maintenance of cell walls and help in proper balancing of hormones in women. They can also play an active role in weight management. For an example, Omega 3, a fatty acid that can be found in sources such as fish or flax seeds helps in regulating hormones. 
3. Berries and Nuts:
Anything that is rich in antioxidants can help you manage PCOS effectively. This is because women with PCOD tend to have a higher level of oxidative stress, which can be combatted by eating an antioxidant rich diet. Some of the examples of foods that have high antioxidant value are blue berries, pecans, dark chocolate and goji berries.

Women with PCOS should avoid food that is even in generally considered to be unhealthy. They include:
1.  Processed food and refined carbohydrates like bread, pasta, sugary desserts, pastries, and so on

2.  Fried food or too oily food

3.  Excess red meat like steaks, hamburgers and pork

Apart from all of this, it is also advisable to maintain a healthy lifestyle which includes exercising regularly, maintain proper hygiene ( don't forget about vaginal health), sleeping on time and not taking a lot of stress. All of these elements are critical for women wellness.

Now, if you are already stressing over how will you manage a diet and a lifestyle that will help you in managing PCOS, then allow us to help you with a reliable dietary supplement that you can count upon - andMe'sPCOS tea! It comes packed with everything good that is beneficial for women's health! It helps in balancing hormones, regularizes periods, helps in managing weight and can even reduce acne! This tea also acts an energy booster.
[/article]