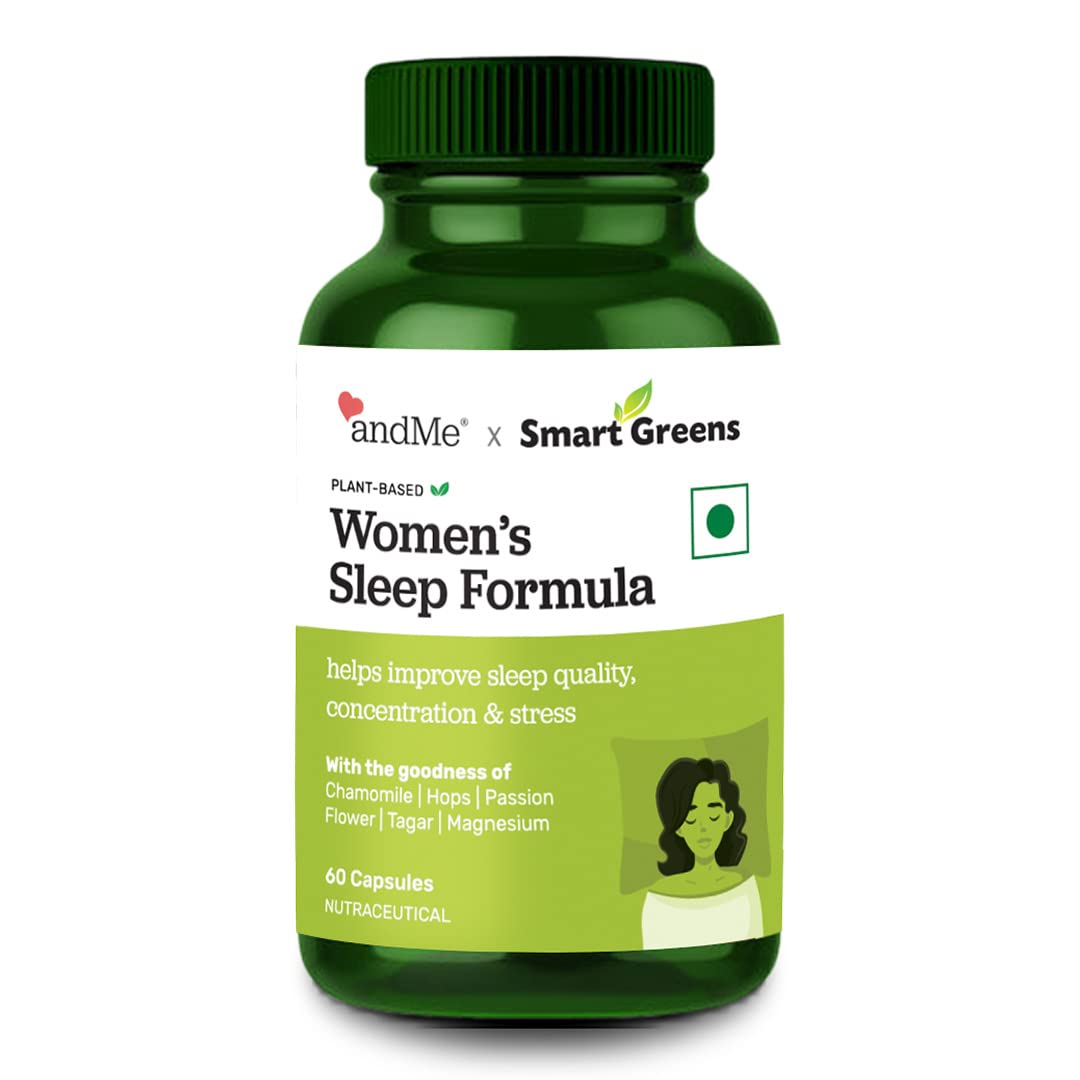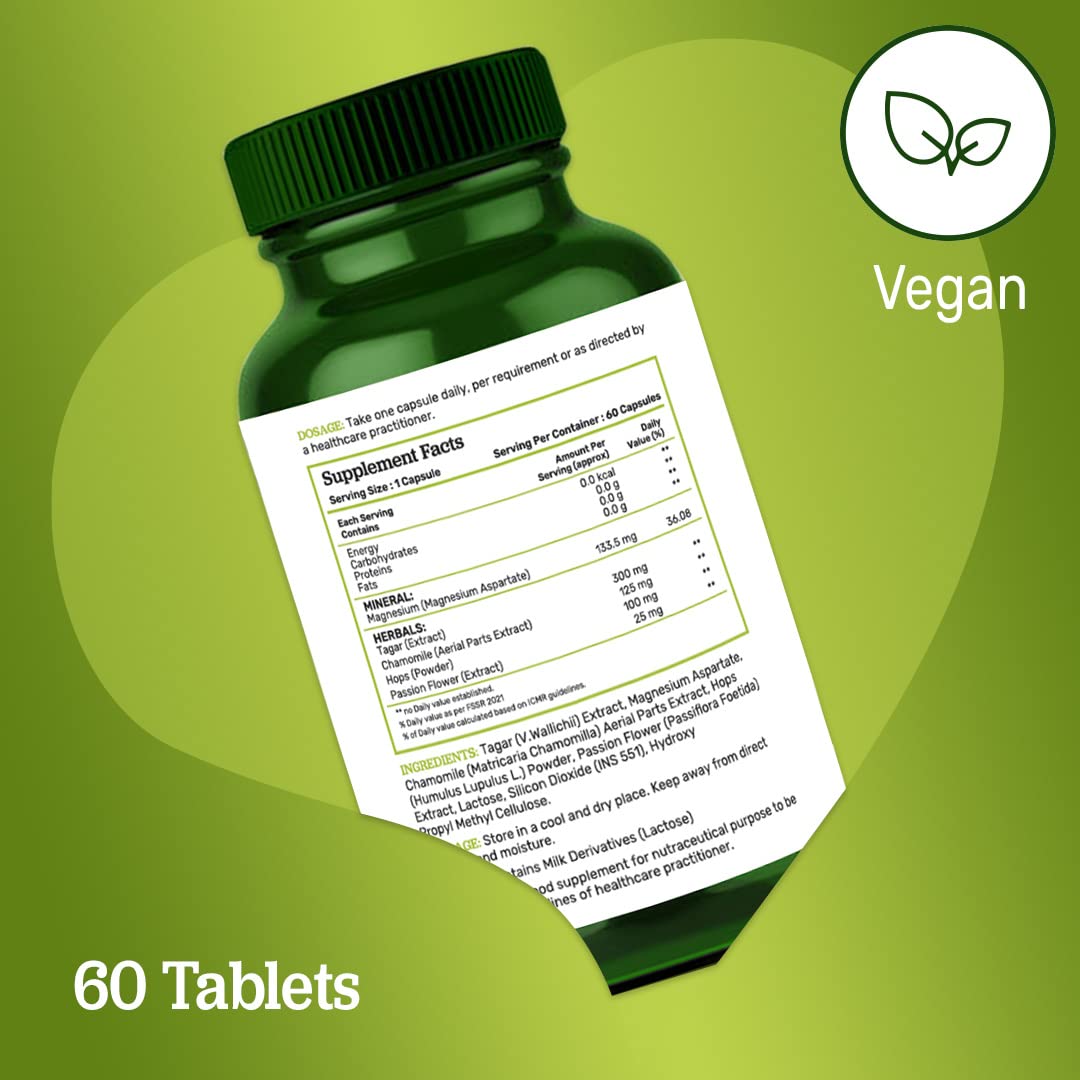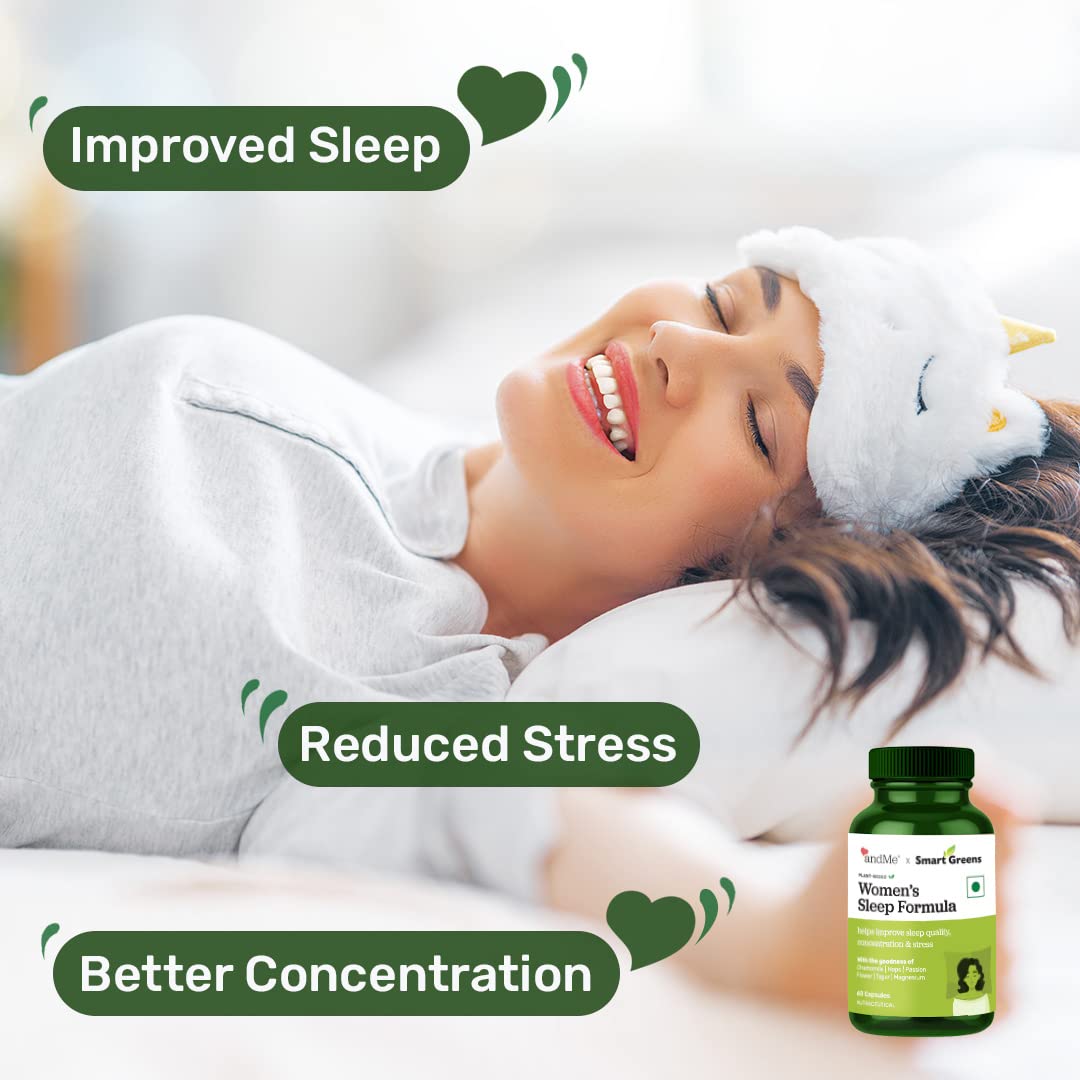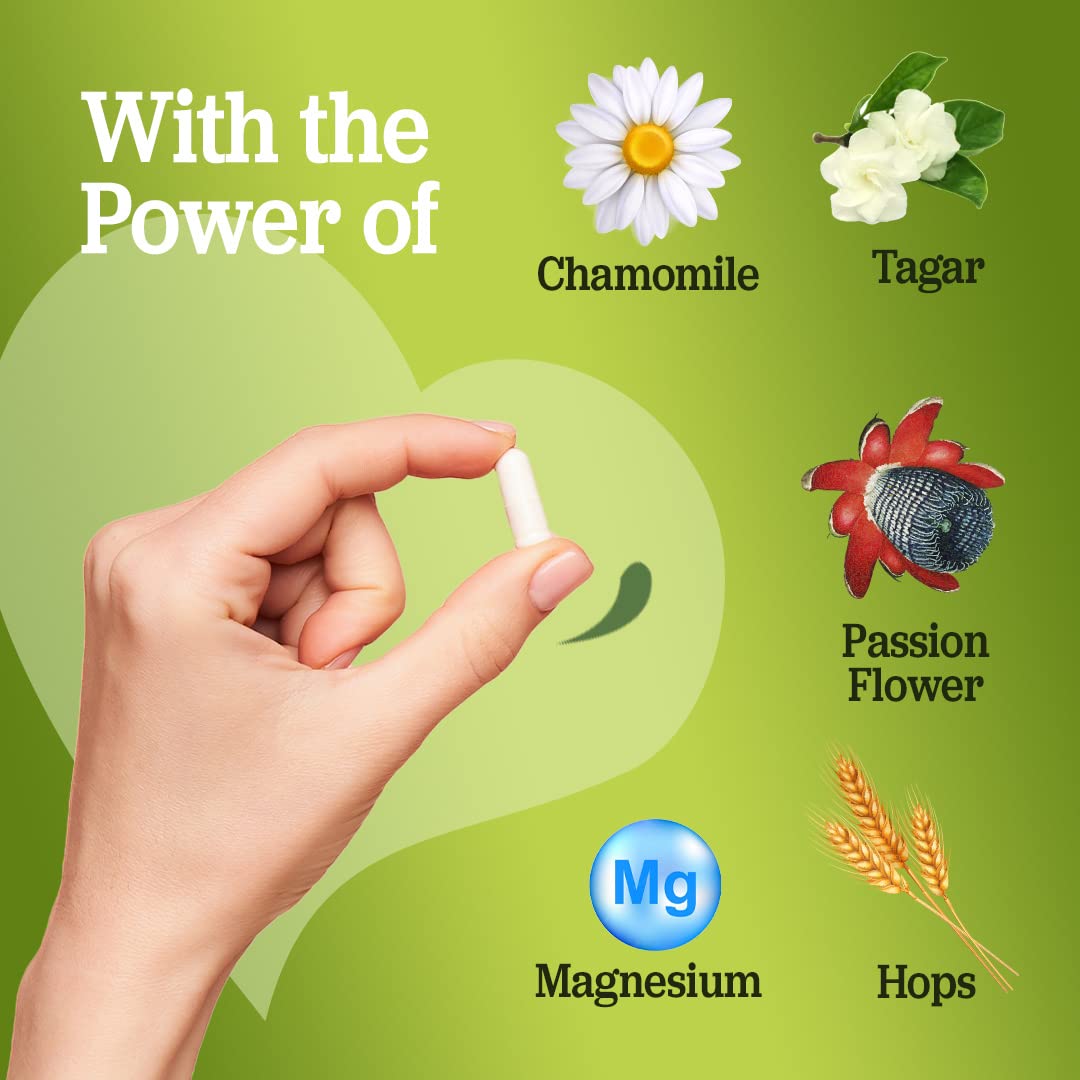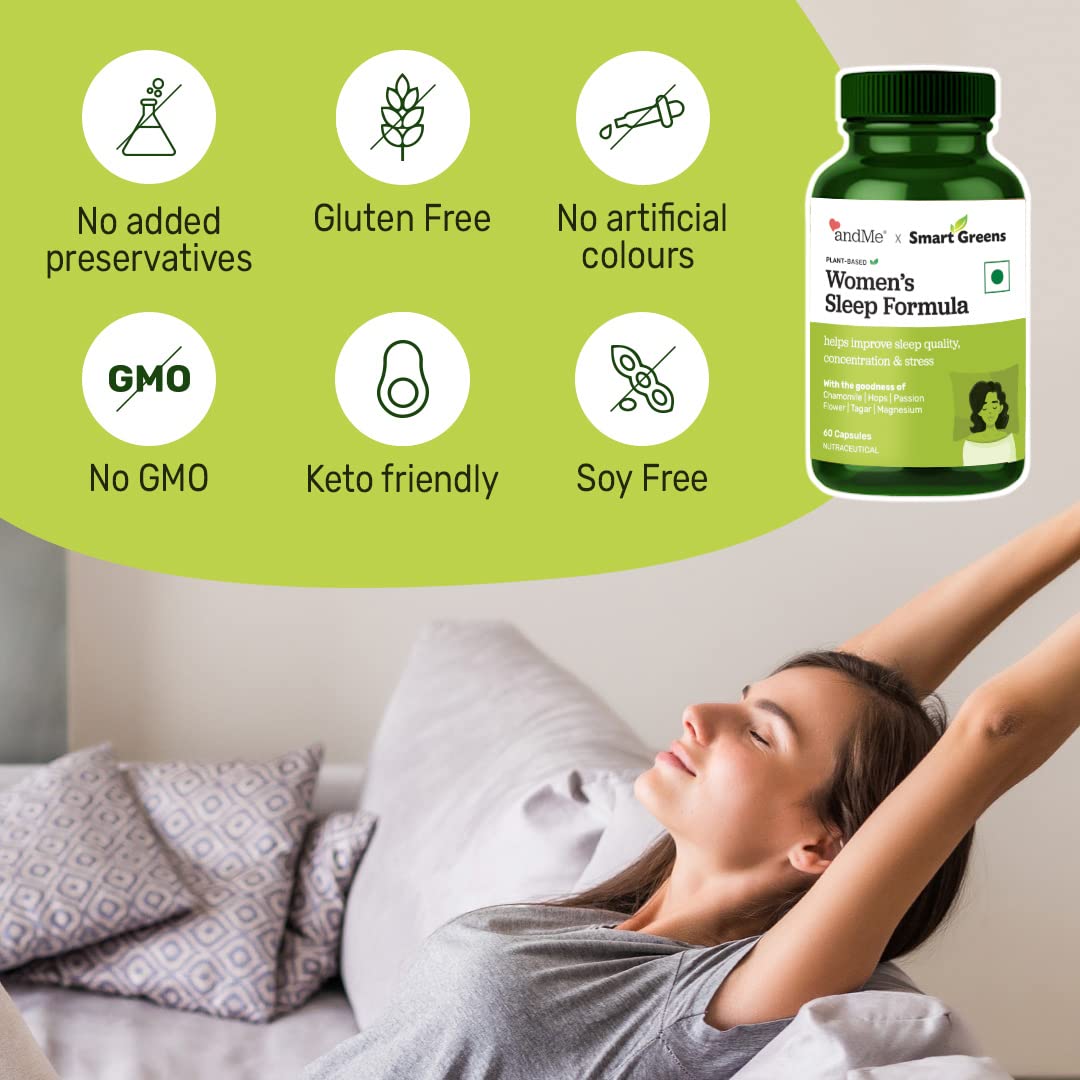 `
andMe Smart Greens Women's Sleeping Pills | Vegan & Plant Based | Sleeping Tablets Strong Sleep | Helps Improve Sleep Quality, Concentration & Stress | Non-GMO | Gluten Free | 60 Capsules
Regular price

₹ 899/-

Sale price

₹ 319/-

Unit price

per
Click Here For COD
About the product :
●FOR DEEPER SLEEP: The andMe Smart Greens Sleeping Capsule delivers a daily dose of powerful, natural ingredients that may aid in improved sleep quality, may facilitate falling asleep and may help maintain a regular sleep cycle for healthier days where you're fresh and alert.
●PLANT BASED FORMULA: Our deep sleep tablet is made with Chamomile, Tagar, Passion Flower and Magnesium, that are a combination of calming herbs, antioxidants and energy boosters for a relaxed mind and sound sleep.
●REDUCES STRESS AND IMPROVES OVERALL CONCENTRATION: The ingredients in our deep sleep tablets are known to help calm the mind, promote focus and better health.
●THE HEALTHY CHOICE: The best sleeping tablets that are vegan, soy free, gluten free, with no artificial colours, no added preservatives, no GMO, and are Keto friendly.
●USE EVERY DAY: Take one ayurvedic sleeping pill a day or as directed by a medical practitioner for best results.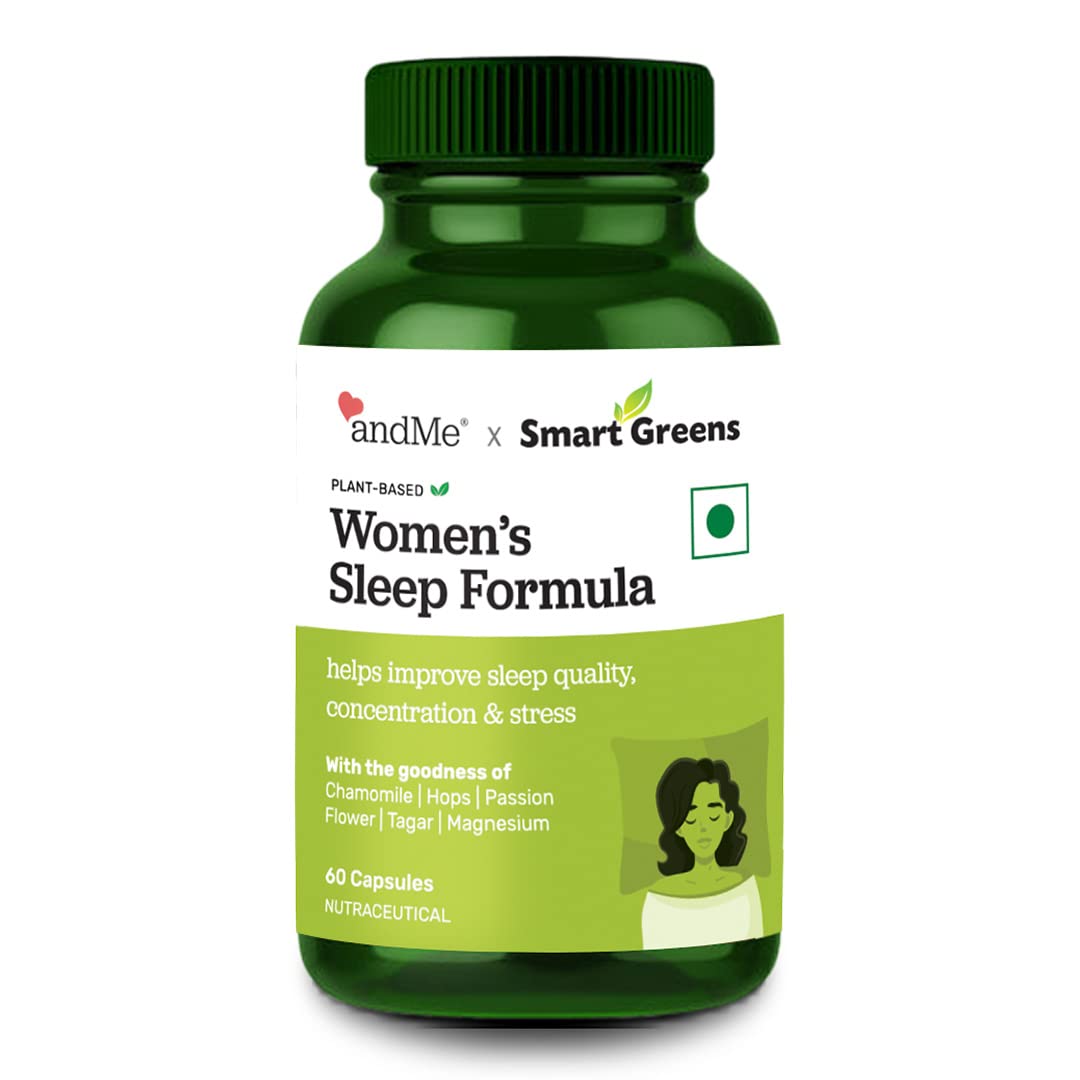 andMe Smart Greens Women's Sleeping Pills | Vegan & Plant Based | Sleeping Tablets Strong Sleep | Helps Improve Sleep Quality, Concentration & Stress | Non-GMO | Gluten Free | 60 Capsules
Product Description :
&Me aims at empowering women with health. It's a brand that understands that a woman's body has different nutritional needs because of her unique hormonal cycles. andMe has now partnered with Smart Greens to introduce these Gluten-Free Sleep Capsules that are derived from natural ingredients like chamomile, tagar, magnesium and passion flower; making it plant-based and super effective. The pack contains 60 natural sleeping pills. The best sleeping pills that may help reduce stress, calm the mind, improve sleep quality and overall health. These ayurvedic sleeping pills should be consumed under the guidance of a healthcare professional.
---
Detailed Specifications:
| | |
| --- | --- |
| Package Dimensions : | 60 x 20 x 20 cm; 100 Grams |
| Manufacturer : | &Me; |
| Marketed by : | Merhaki Foods & Nutrition Pvt. Ltd. |
| Flavour : | Sleeping |
| Colour : | White |
| Brand : | & ME |
| Item Part Number : | 1000000016754_2_ALT |
| Dosage Form : | Tablet |
| Batteries Required : | false |
| Appropriate Age Range : | Adult |
| Country Of Origin : | India |