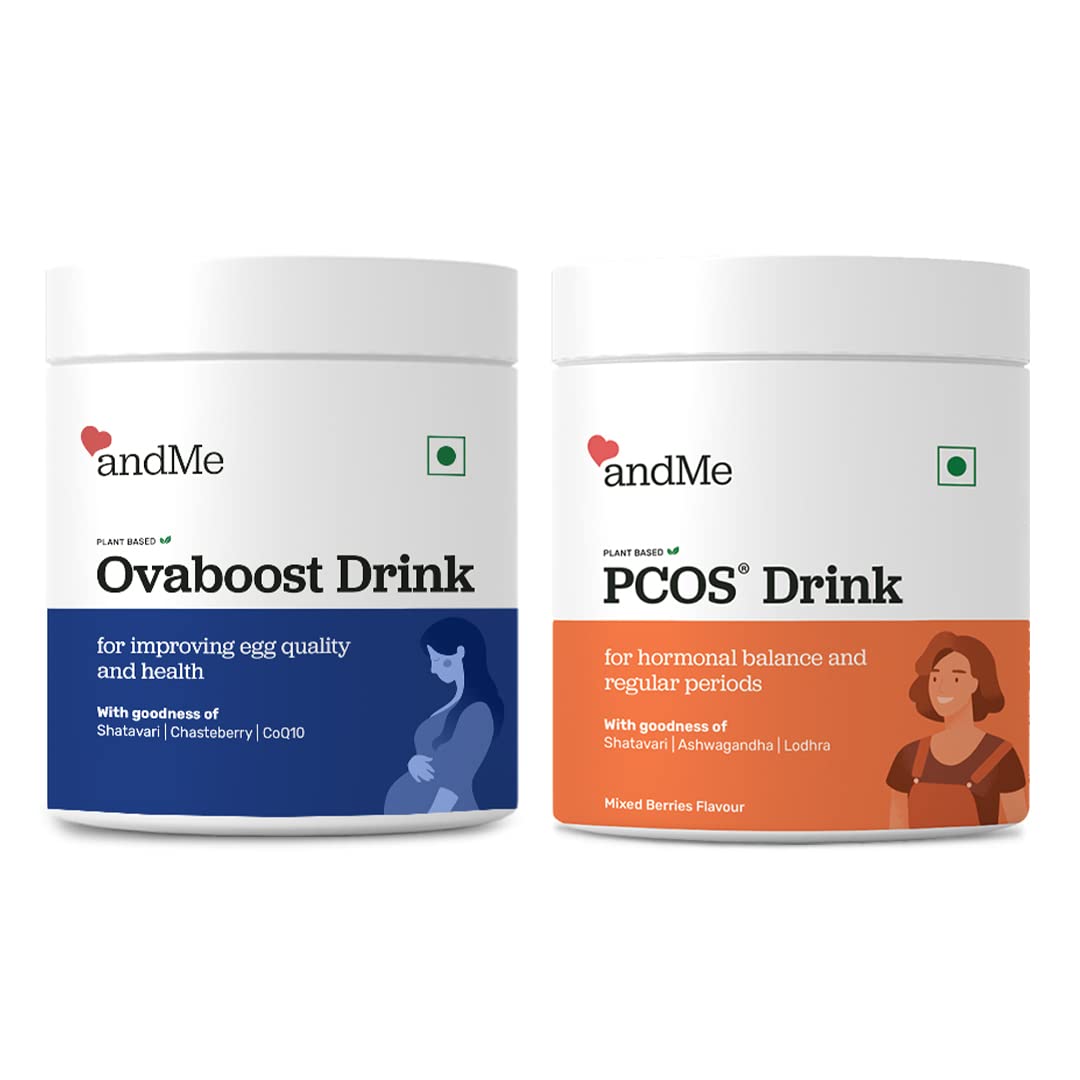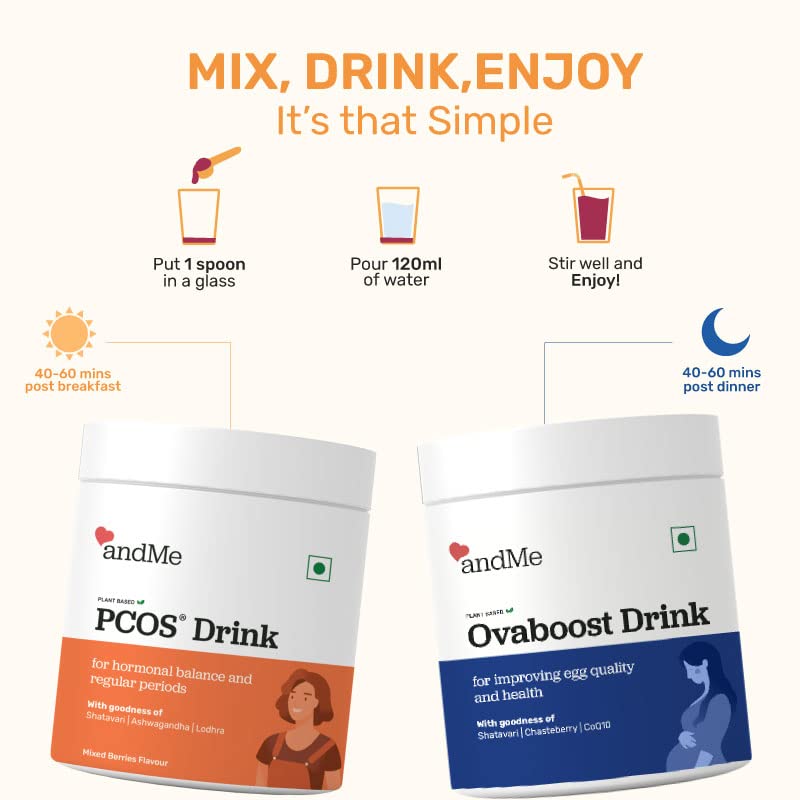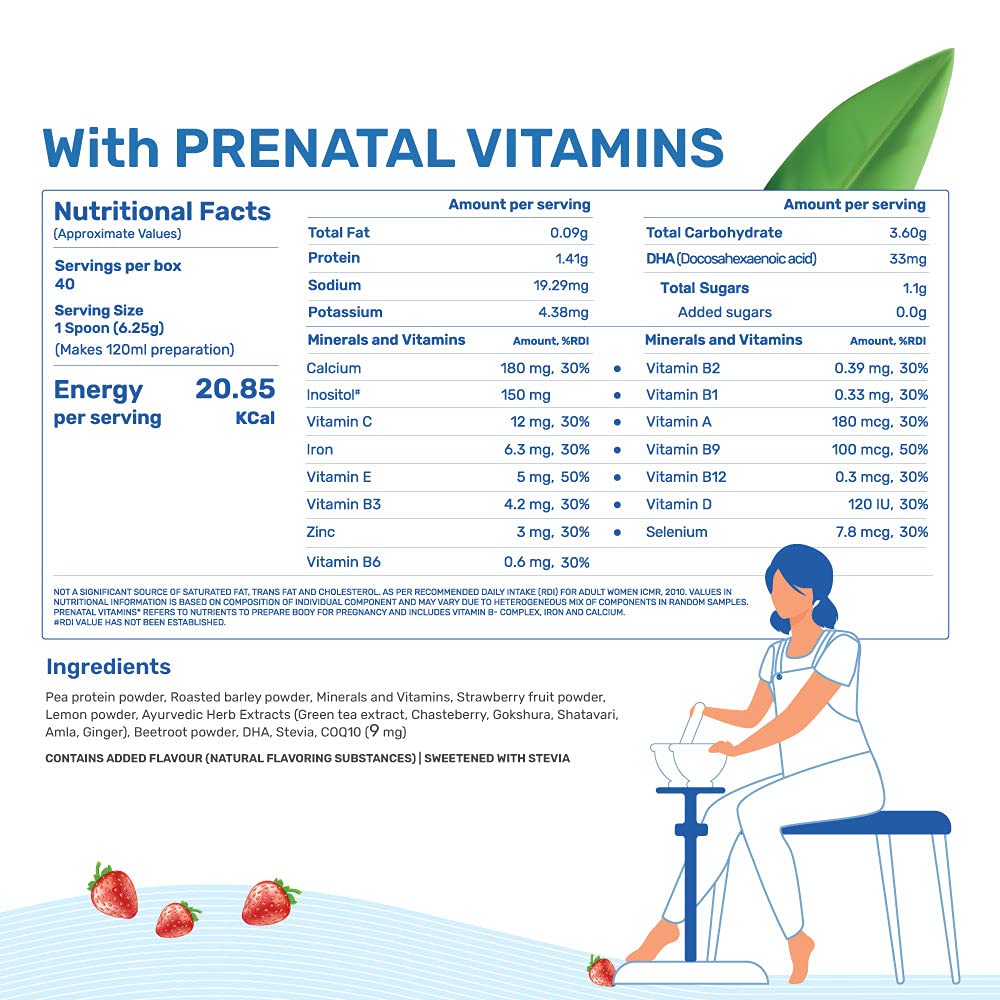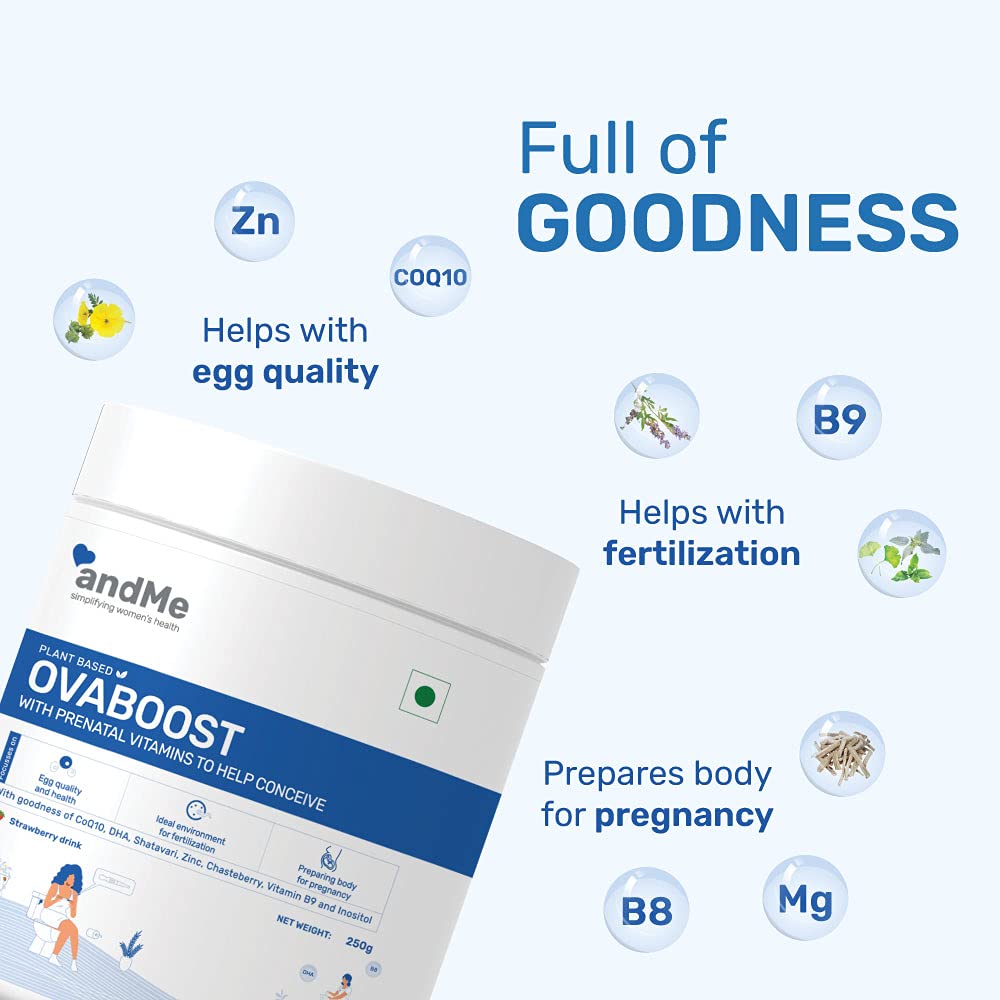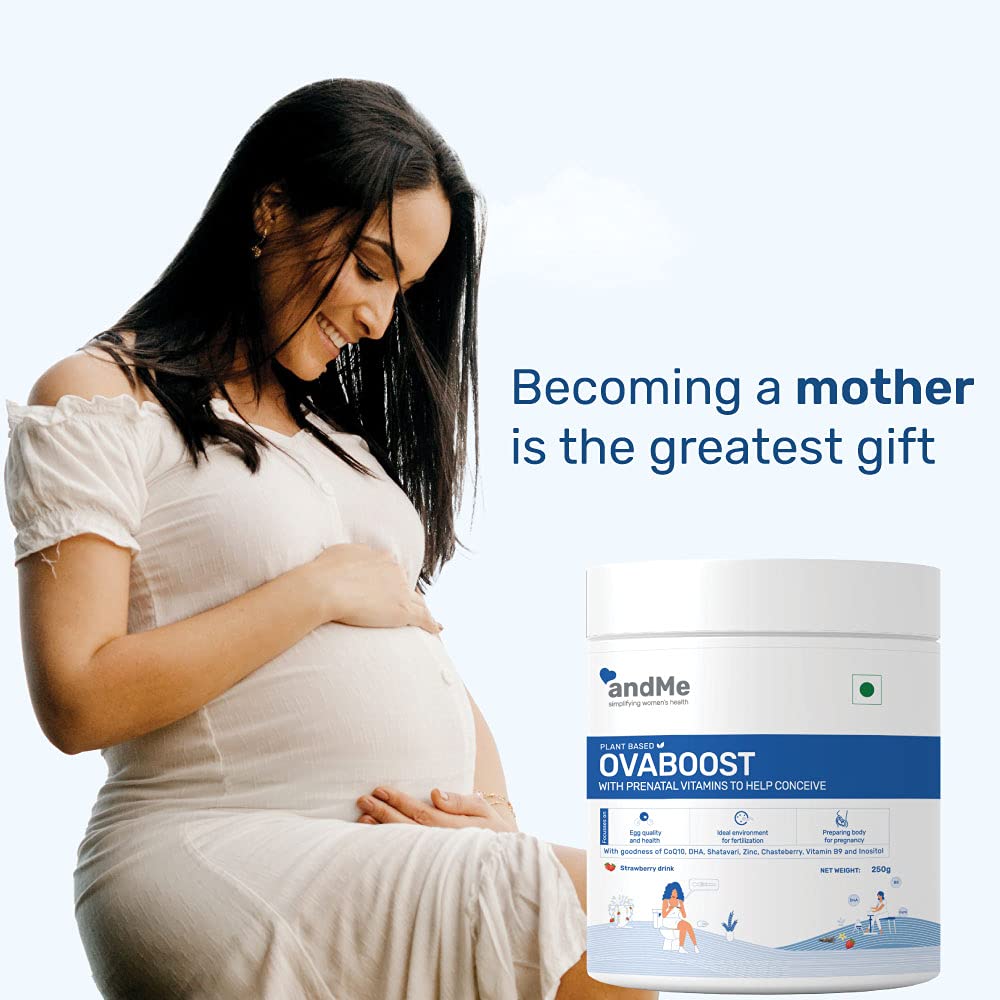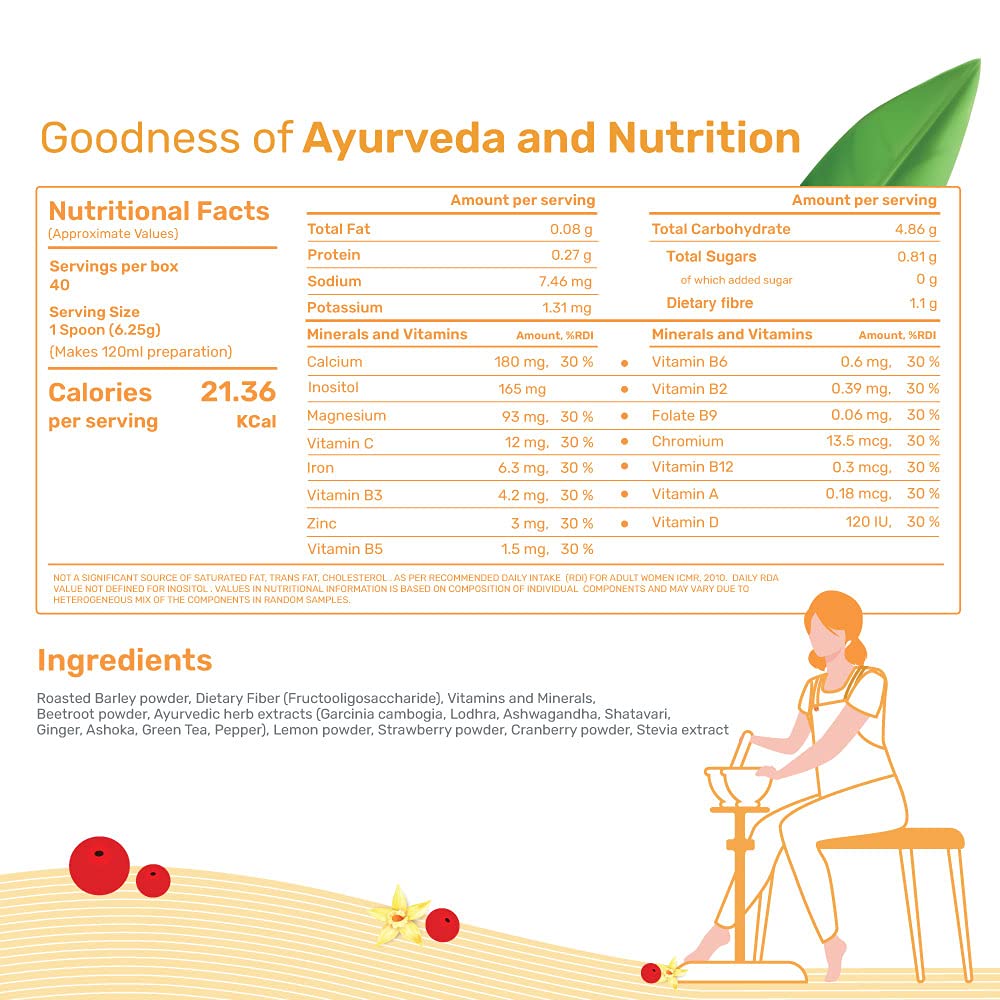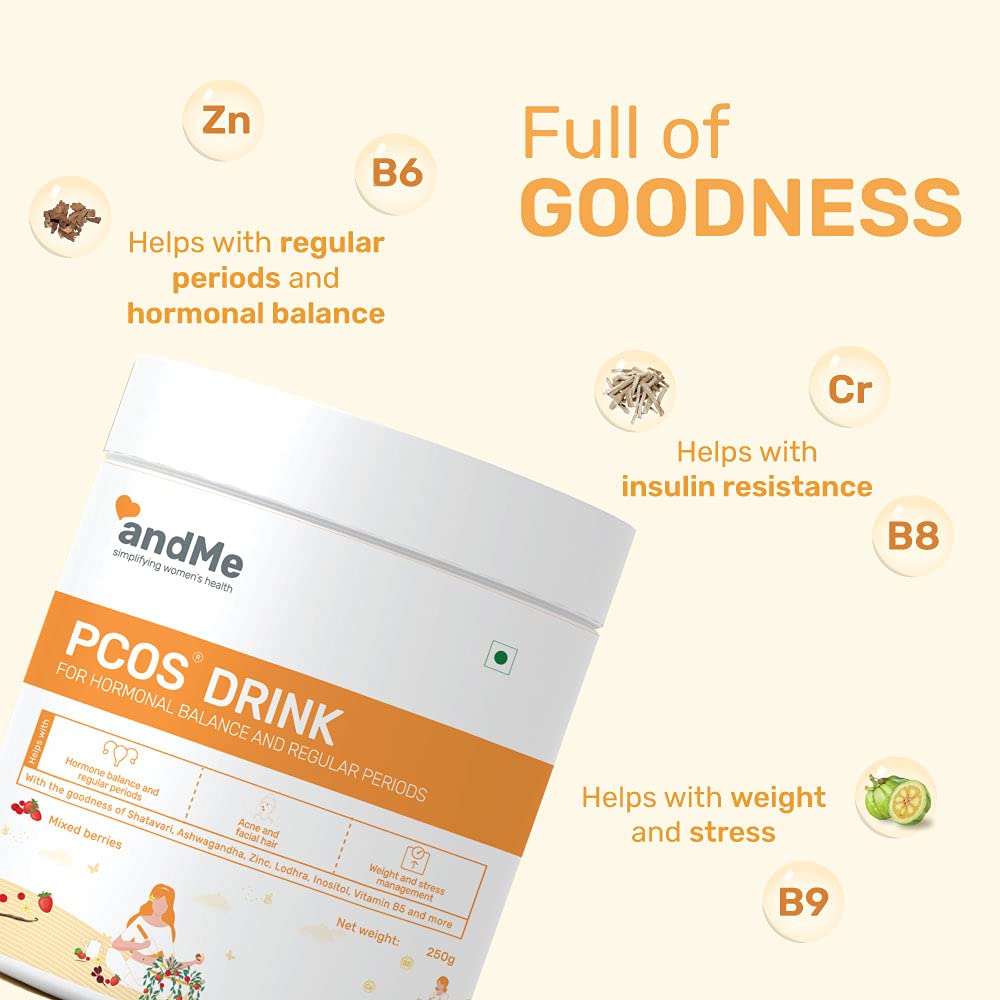 `
andMe combo of PCOS Supplement | PCOD Drink for PCOS Treatment & Cure and OvaBoost - Plant-based drink with prenatal vitamins
Regular price

₹ 2,198/-

Sale price

₹ 1,398/-

Unit price

per
Click Here For COD
About the product :
PCOS: UNIQUE HERBAL PCOS supplement: Contains 5 Ayurvedic Herbs (Shatavari, Lodhra, Garcinia, Ashwagandha, Ashoka) and 14 Vitamins / Minerals including Vitamin B12, Zinc, Magnesium, Chromium, unlike other PCOS / PCOD supplements. Gives you 30% of RDA nutrition requirements of Multi-vitamins and Minerals.
PCOS: SUGAR-FREE VEGETARIAN HEALTH DRINK FOR WOMEN: Without preservatives, artificial flavour / colour. Follows recommended standards by FSSAI, WHO, NCBI.
PCOS: CONSUMPTION: Add 6gm in 220 ml of water. Take for atleast 40-60 days to see visible changes
OvaBoost: Plant-based andMe OvaBoost drink with prenatal vitamins help to conceive. Made with the goodness of CoQ10, DHA, Shatavari, Zinc, Chasteberry, Vitamin B9 and Inositol helps with egg quality and egg health, fertilization, aids in preparing the body for pregnancy, helps to prepare uterus lining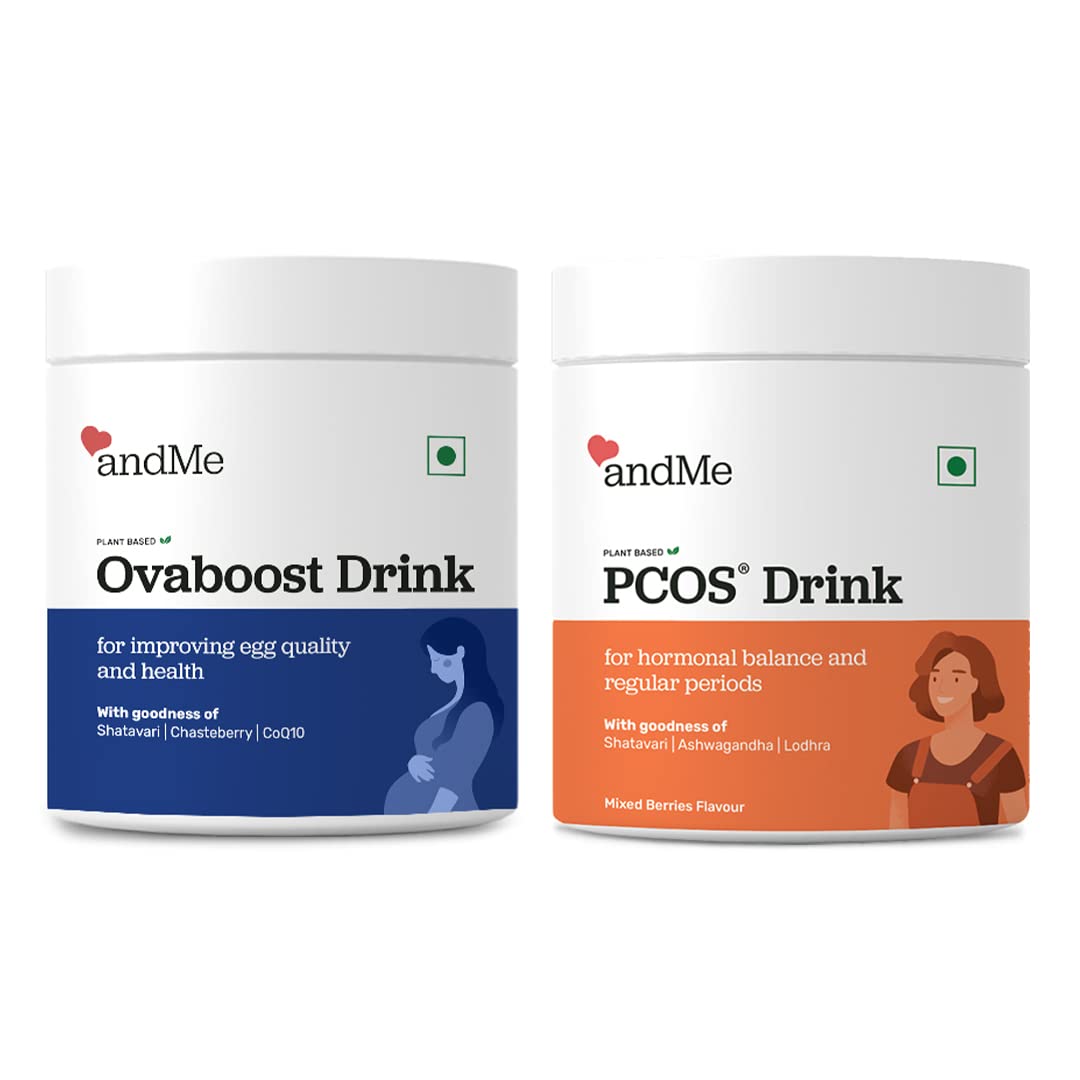 andMe combo of PCOS Supplement | PCOD Drink for PCOS Treatment & Cure and OvaBoost - Plant-based drink with prenatal vitamins
PCOS DRINK IS AMAZING JUST W0W ..
IT'S UNBELIEVABLE THING FOR ME I GOT MY PERIODS IN JUST 4 DAYS AFTER DRINKING THIS PCOS DRINK . YOU GUYS ARE DOING MIRACLE FOR WOMEN'S WHOSE ARE SUFFERING FROM THIS CERTAINS PROBLEMS LIKE PCOS / PCOD OR PERIODS IRREGULARITIES BUT BY THIS PRODUCT I AM SURE THAT YOU GET'S THE RESULT SOONER JUST CONSUME IT DAILY AS PER SCHEDULE. THANKS ALOT TO ANDME ..
Paying gratitude
Got my periods back after 54 days merely by drinking 4 bags of your PCOD tea. Periods are now as regular as it could be. All thanks to you Ridhima and team of andMe. Finally, I came to know of your products only through Shark Tank India Sony TV. Keep serving us.
Question
Will it be OK if I add this powder to my smoothie instead of just adding water to it and drinking ?
Awesome
I am using this drink from more than year now ,it was really gud ,i got my periods on regular basis ,lost some weight ,acne was controlled ,craving as well However this new packaging has some substances which are not disolving in water and also my periods are delayed when I started this new packaging.
Product Description :
We at andMe understand that the women's body has different nutritional needs because of her unique hormonal cycles. We acknowledge that women are busy and have multiple roles to play, leaving them with little time for self. We were pained by the lack of solutions and even lesser lack of healthy solutions for women health and decided to take a stand. We are building a Women's first, solution driven, research led company to serve HER unique needs across menstrual health, fitness, beauty and mental health. We are bringing convenient, goodness filled solutions, because the body has power to Heal. Because, She deserves the best.
---
Detailed Specifications:
| | |
| --- | --- |
| Package Dimensions : | 11.8 x 15 x 15 cm; 560 Grams |
| Manufacturer : | andMe; |
| Marketed by : | Merhaki Foods & Nutrition Pvt. Ltd. |
| Brand : | andMe |
| Model Number : | BNDL-OVB250-1_PCOS250-1 |
| Item Part Number : | BNDL-OVB250-1_PCOS250-1 |
| Item Length : | 18 cm |
| Item Height : | 12 cm |
| Batteries Required : | false |
| Appropriate Age Range : | Adult |
| Country Of Origin : | India |